World Synergy Wins 2017 Best Workplaces in Ohio Award by Ohio Business Magazine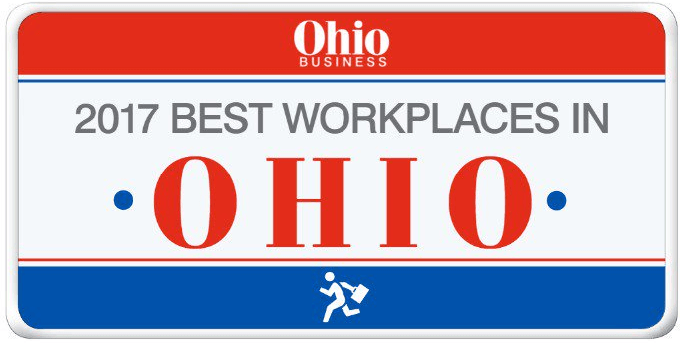 Ohio Business Magazine Names Top 50 Best Workplaces in Ohio
August 10, 2017 (Cleveland, Ohio) – World Synergy® has been selected across the state of Ohio as a top 50 winner of the Best Workplaces in Ohio Award, awarded by Ohio Business Magazine.
Ohio Business Magazine's Best Workplaces in Ohio Award recognizes organizations in Ohio with competitive and strong company cultures, employee benefits structures, company employee-relations and community involvement, and supported memberships, achievements, and awards.
"As we continue to grow, a main effort of our growth strategy is to focus on our culture" says Jodi Jenkins, Chief Experience Officer at World Synergy. "We are always striving to enhance engagement amongst our employees, customers, and communities, and we understand that in order to make our customers happy, we have to make sure our employees are happy first."
World Synergy's employee benefit structure stays competitive by offering a multitude of benefits, including 401(k), healthcare benefits and health savings accounts, competitive PTO, skills training and individual development opportunities, and much more.
"Thank you to Ohio Business Magazine for recognizing us with this award" says Jenkins. "We're honored to be named with this, and have to give credit to our hard-working people for making our culture a great team to be a part of!"
View the full list of winners in the fall 2017 issue of Ohio Business Magazine.
About Cincy Magazine – Ohio Business Magazine
Cincy Magazine is a publication for business professionals that features local arts, entertainment and business.
About World Synergy
World Synergy offers integrated business services with a unique combination of Marketing, Applications, and Technology services created specifically for owners and executives.