Take Webinar Maintenance Off Your Agenda!
BAN Webinars are a great educational tool for current customers, and can be used to successfully attract new business, but you have to market them.
If you're listing Benefit Advisors Network webinars on your website you're doing well. If you're listing and promoting webinars socially, or via automated email, and capturing registrant information… we applaud you. If you have not been utilizing these webinars as a tool to generate new business, or to position yourself as an industry thought leader, then now is the time to start.
World Synergy, BAN's preferred Marketing partner, has simplified the process of listing BAN webinars on your website with our Webinar Widget. The Webinar Widget is a snippet of code that is placed on your website seamlessly linking your website to BAN's Webinar Series, all the while maintaining your brand look and feel. Additionally, Webinar Widget captures all of your registrants information so you can re-market to them.
With Webinar Widget we've eliminated the tedious administrative process of creating webinar pages; forms, landing pages, listing pages, and redirects.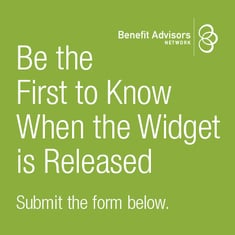 Questions? Contact Mike Yaeger at 440.349.4940 x641
or myaeger@worldsynergy.com
---
Webinar Widget:
Real time notification of webinar registration gives your agency the ability to know who will attend from their market/clients/prospects
Allows your team to focus on service and your sales funnel, instead of tedious updates to your website or administration
One time registration for registrant — removes the need to fill out two forms, or for the agency to complete registration on their behalf
Landing pages populate details for each webinar
Same post-webinar reporting you are used to
Renders a current list of BAN Webinars with your website styling, when applicable