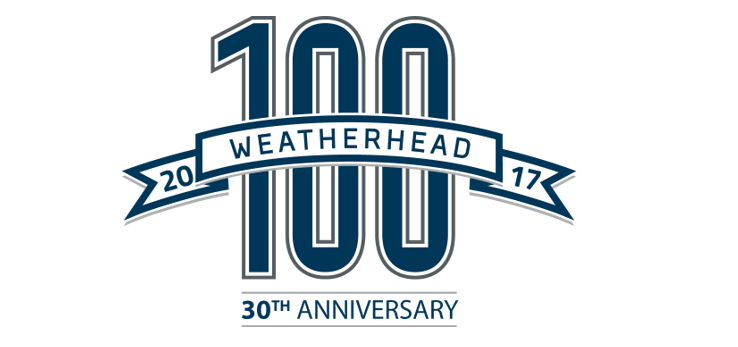 Case Western Reserve University Recognizes the 2017 Weatherhead 100 Awards
December 1, 2017 (Cleveland, Ohio) – World Synergy has been recognized by Case Western Reserve University's Weatherhead School of Management as a Weatherhead 100 winner for the fourth year in a row.
At the annual ceremony on November 30, 2017, World Synergy ranked 71st of the 100 Fastest Growing Company in Northeast Ohio.
"We are honored to be recognized as one of the fastest growing companies in Northeast Ohio for the fourth year in a row," said Glenn Smith, CEO and Founder of World Synergy. "Our team is always innovating and enhancing our efforts to better serve our customers, and it's amazing how by putting your customer's first, growth always follows close behind."
Established in 1988, the Weatherhead 100 awards recognize Northeast Ohio's fastest-growing companies based on the spirit of entrepreneurship and revenue from the past five years. The positive growth trend World Synergy is experiencing includes an expansion in revenue, clients, and employees, showcasing the organization as an example of leadership, growth, and success in the region.
"Our growth reflects our client's continued trust in World Synergy, and it mirrors the hard work our team and clients put into our partnerships" continued Smith. "Thank you to Case Western Reserve University and the Weatherhead School of Management for recognizing us with such an award. Congratulations to all 2017 winners!"
The full list of 2017 Weatherhead 100 award winners can be found on Case Western Reserve University's website.
About World Synergy
World Synergy offers integrated business services with a unique combination of Marketing, Applications, and Technology solutions created specifically for high growth companies. Our approach to partnership works with organizations in developing a roadmap to achieving business growth goals. With dedicated resources, we provide ongoing communication and help with strategic planning for future successes. We have a solution to take your vision and business from Thought to Thrive.